JCRT
Signature plaid shirts. Classic tailoring. A touch of punk rock.

Known as the "lumberjacks of fashion", designers Jeffrey Costello and Robert Tagliapietra combine classic tailoring with their love of plaid. Alt & Dot helped launch JCRT on Shopify by showcasing their creativity, unique product collections and loud, love of plaid.
Services:
Shopify Strategy,
UX & UI Design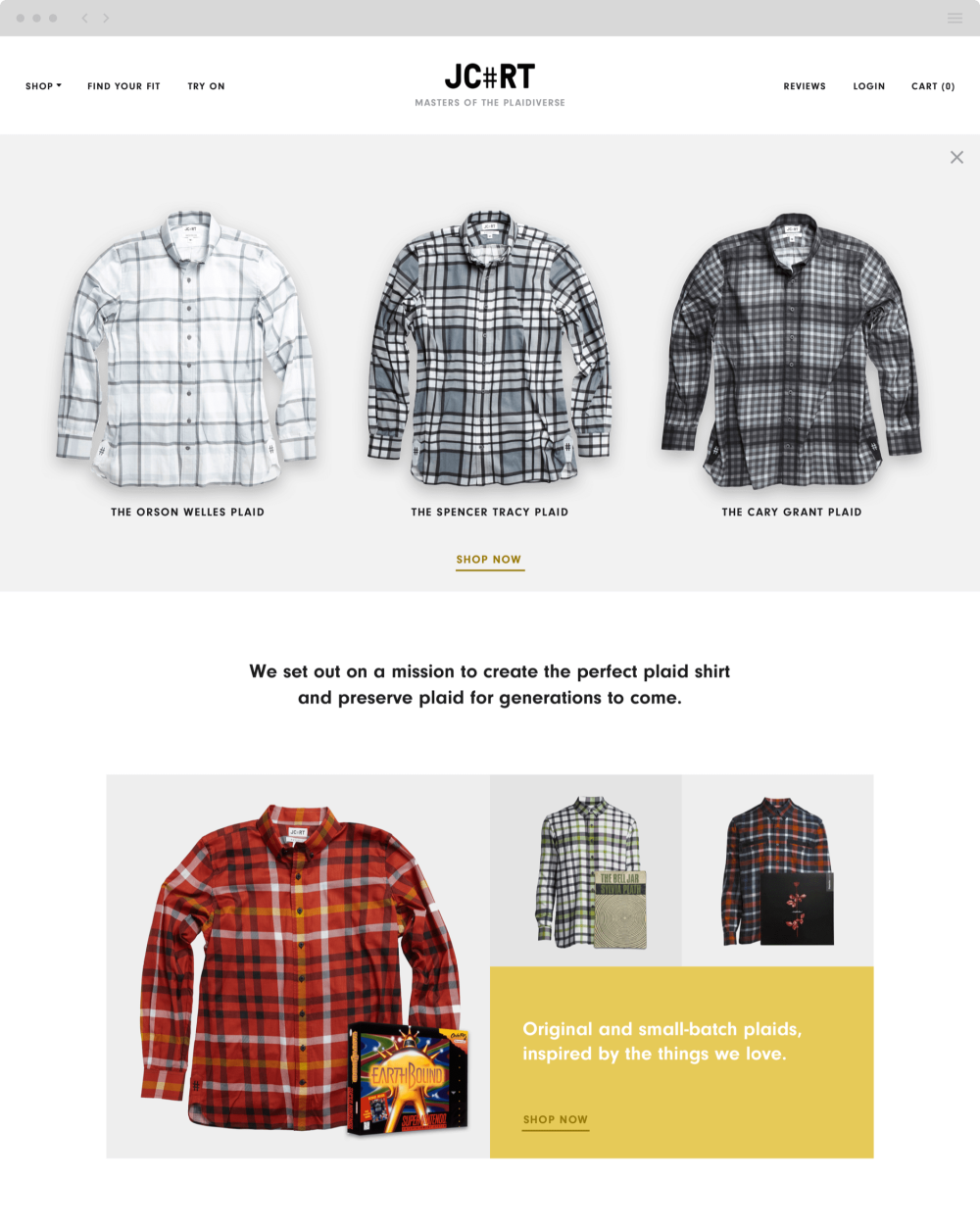 It's a plaid, plaid world.
Robert and Jeffrey wear plaid every. single. day. We designed a site that laid the groundwork for their business to get up and running and allowed them to add their own touches of creativity to shout for their love of plaid.