The KIT
Designer fashion, fast.

The KIT is the brainchild of Daniel Vosovic. Small batch pieces are designed every few weeks and are meant to be worn together, or as separates. Alt & Dot helped design and prep the site from the ground up.
Services:
Shopify Strategy,
UX & UI Design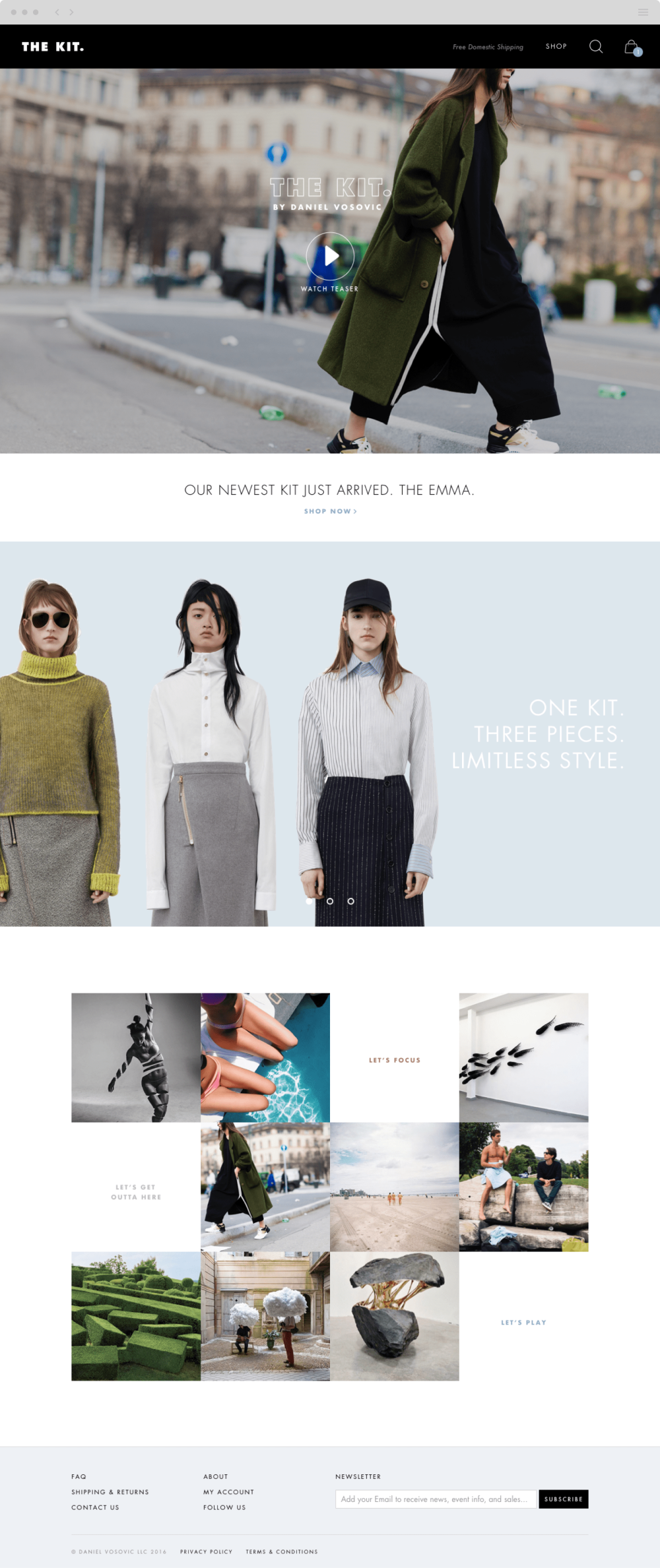 One kit. Three pieces. Limitless style.
Daniel create a line of designer-quality clothing "kits". Each kit comprised of three pieces that can be worn together, mixed with other kits, or as separates. Our goal was to create a home for Daniel's vision that made it easy to understand what kits were, felt like an extension of Daniel's personality, and went beyond a traditional minimalistic high fashion website.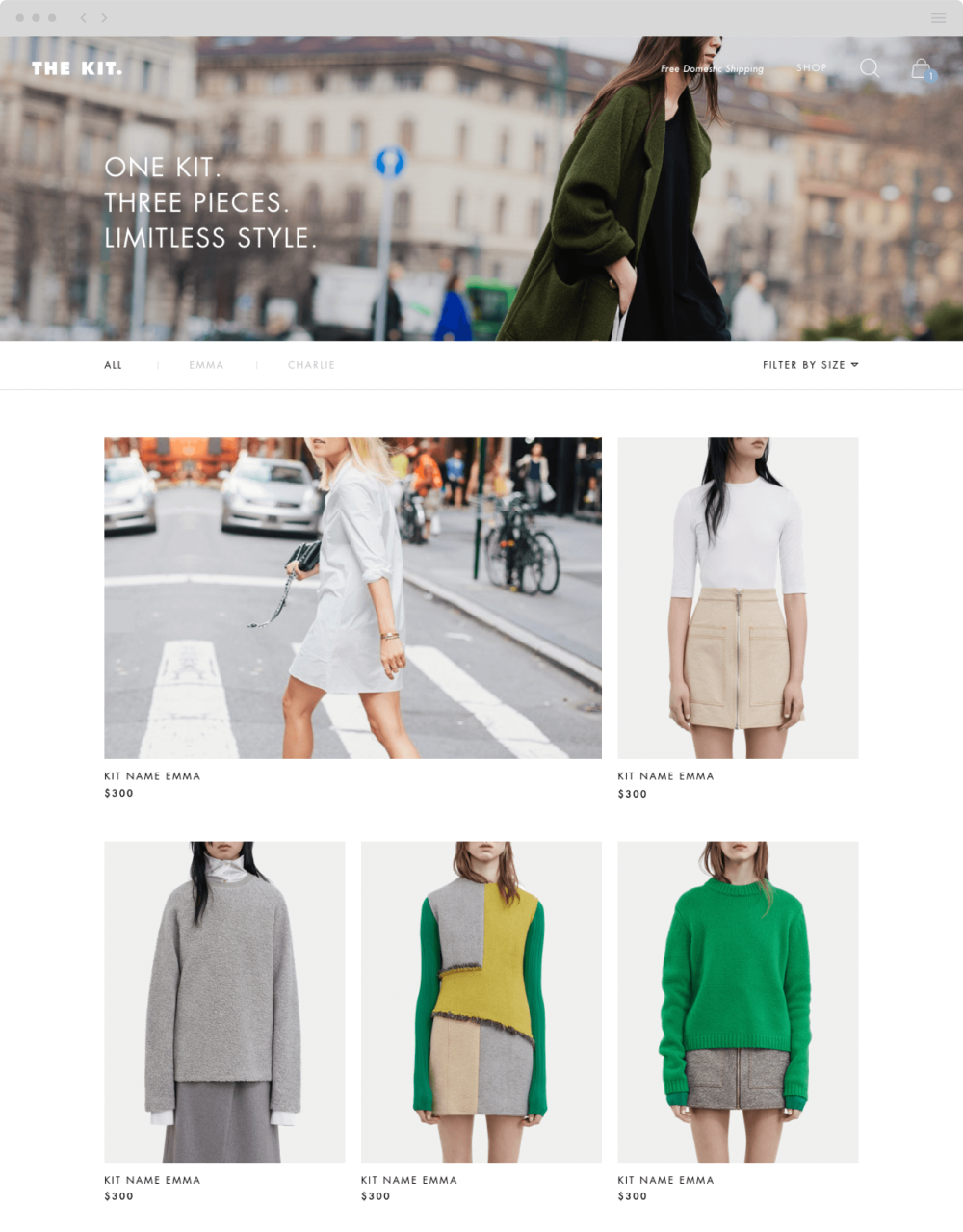 Kits in the wild.
We wanted to created something more dynamic, energetic and diverse—an extension of Daniel Vosovic's personality and the soul of the clothes. Instead of a typical shop page, we interspered candid photos of the clothes worn in the real world with more traditional photos. This provided the shop with more spirit, inspiration and practical ideas on how to use the kits.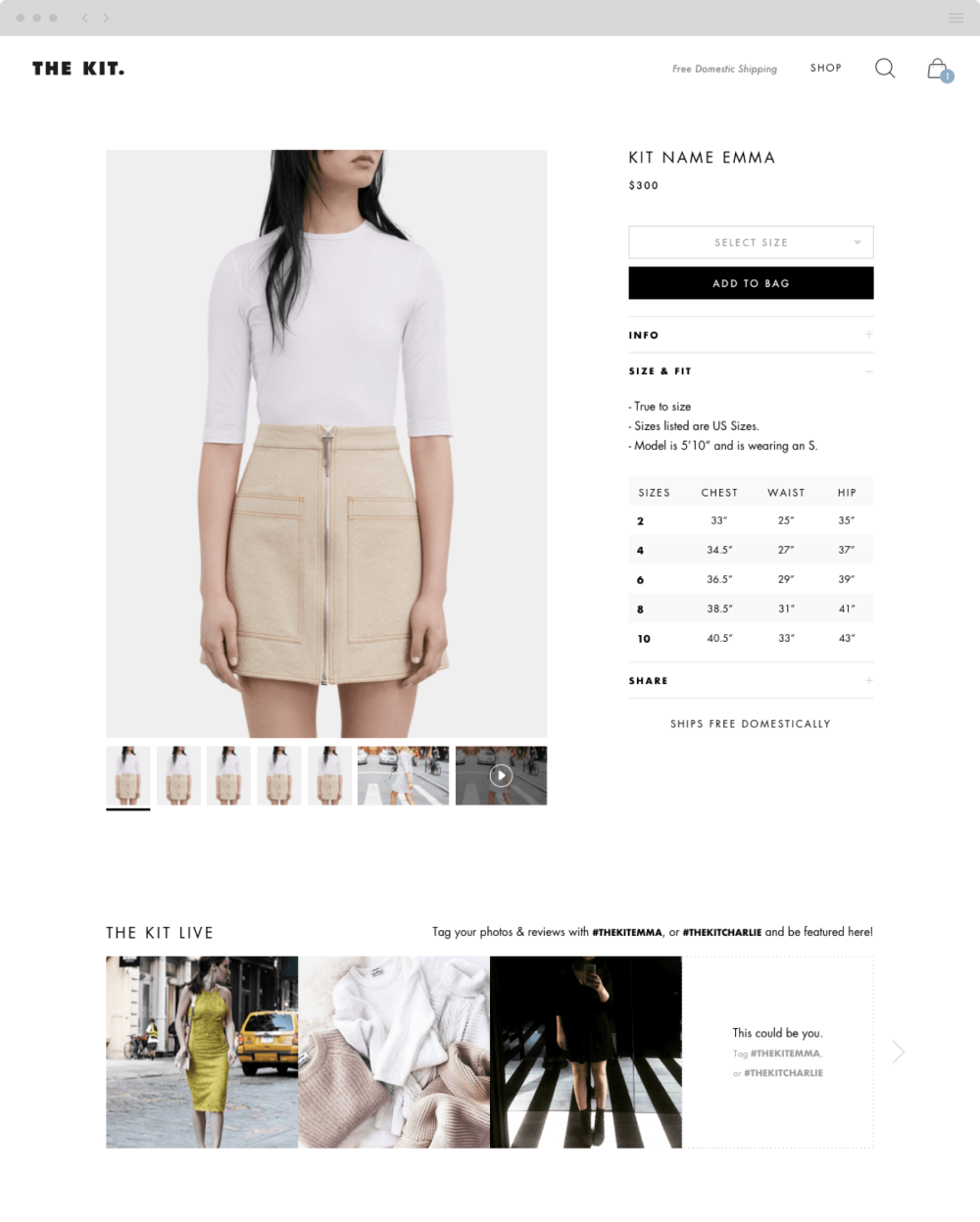 Live view of how customers wear their kits.
On each product detail page we include a section where customers can be the models. By using a specific hashtag associated with a particular kit, customers can post their own photos as inspiration for others.