Luma Sleep
Better design, better materials, better sleep.

Luma Sleep designs and crafts comfortable, supportive and sustainable mattresses that compete with the likes of Casper and Leesa.
Services:
Shopify Strategy,
Shopify Migration,
Web Development,
UX & UI Design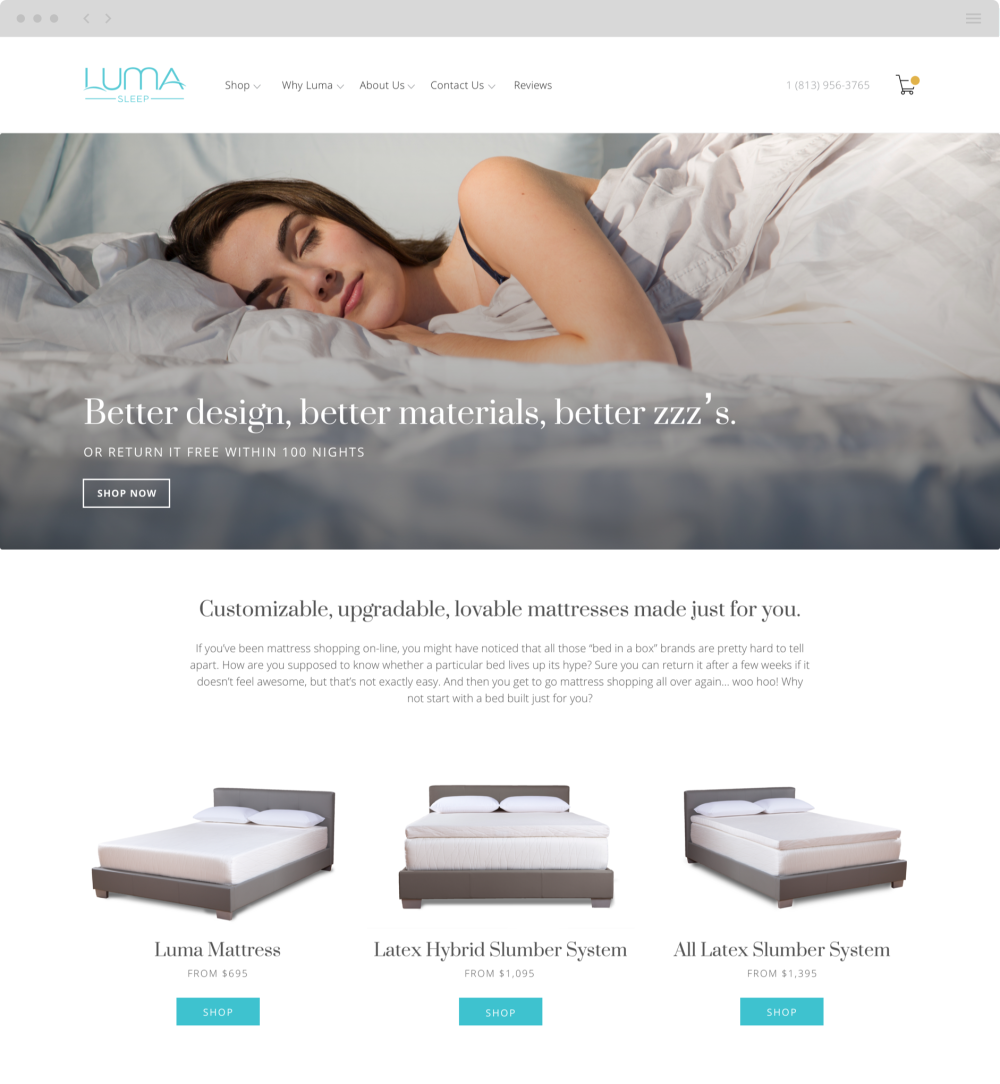 "Customers don't know which firmness to buy."
With three different mattress firmness options, one of Luma Sleep's competitive advantages was also a sticking point for customers. Support frequently fielded questions such as, "What firmness is best for me?" and those who didn't ask for help often took advantage of Luma's exchange policy to swap their firmness option after purchase.
We introduced a self-service Firmness Finder Tool for customers to determine their firmness needs via a short quiz. Our modal-based solution keeps customers on the product page (always one step away from checkout) and updates the selected Firmness variant based on their personalized results.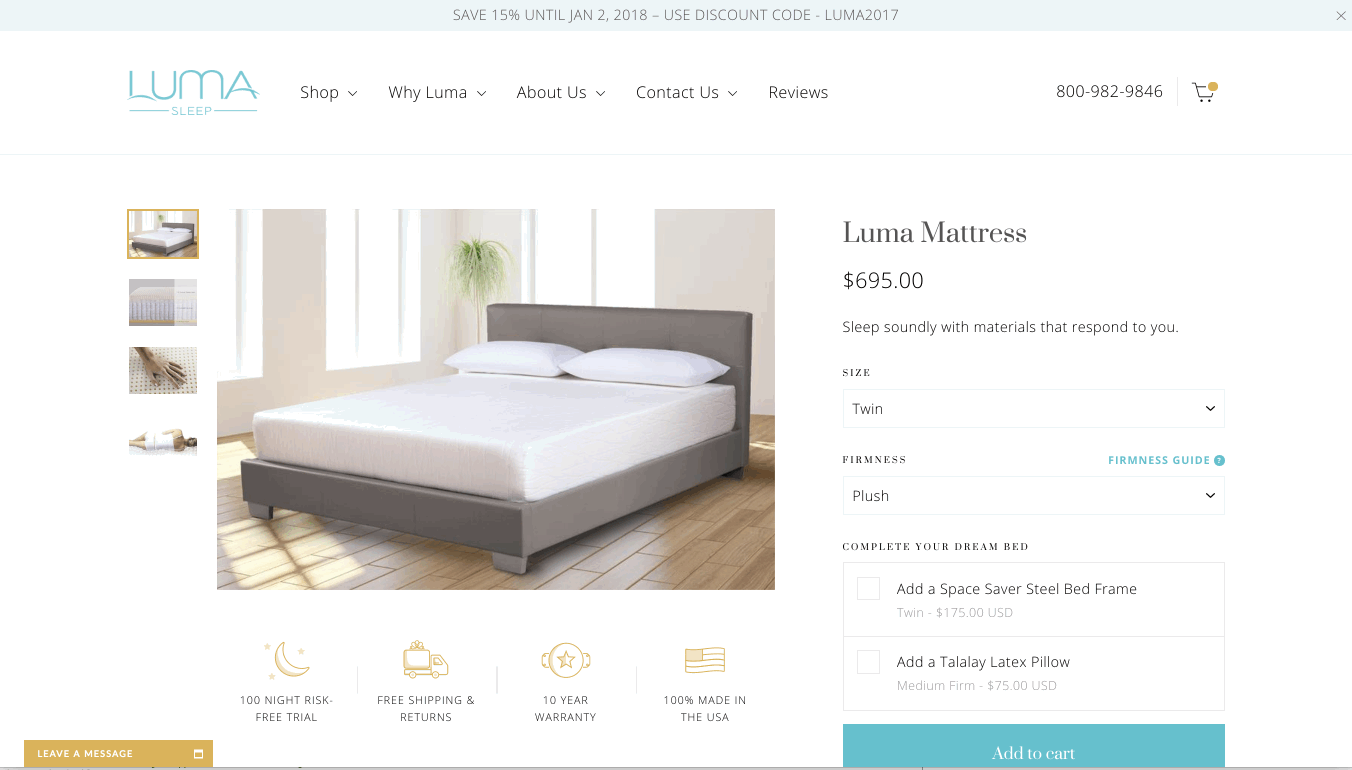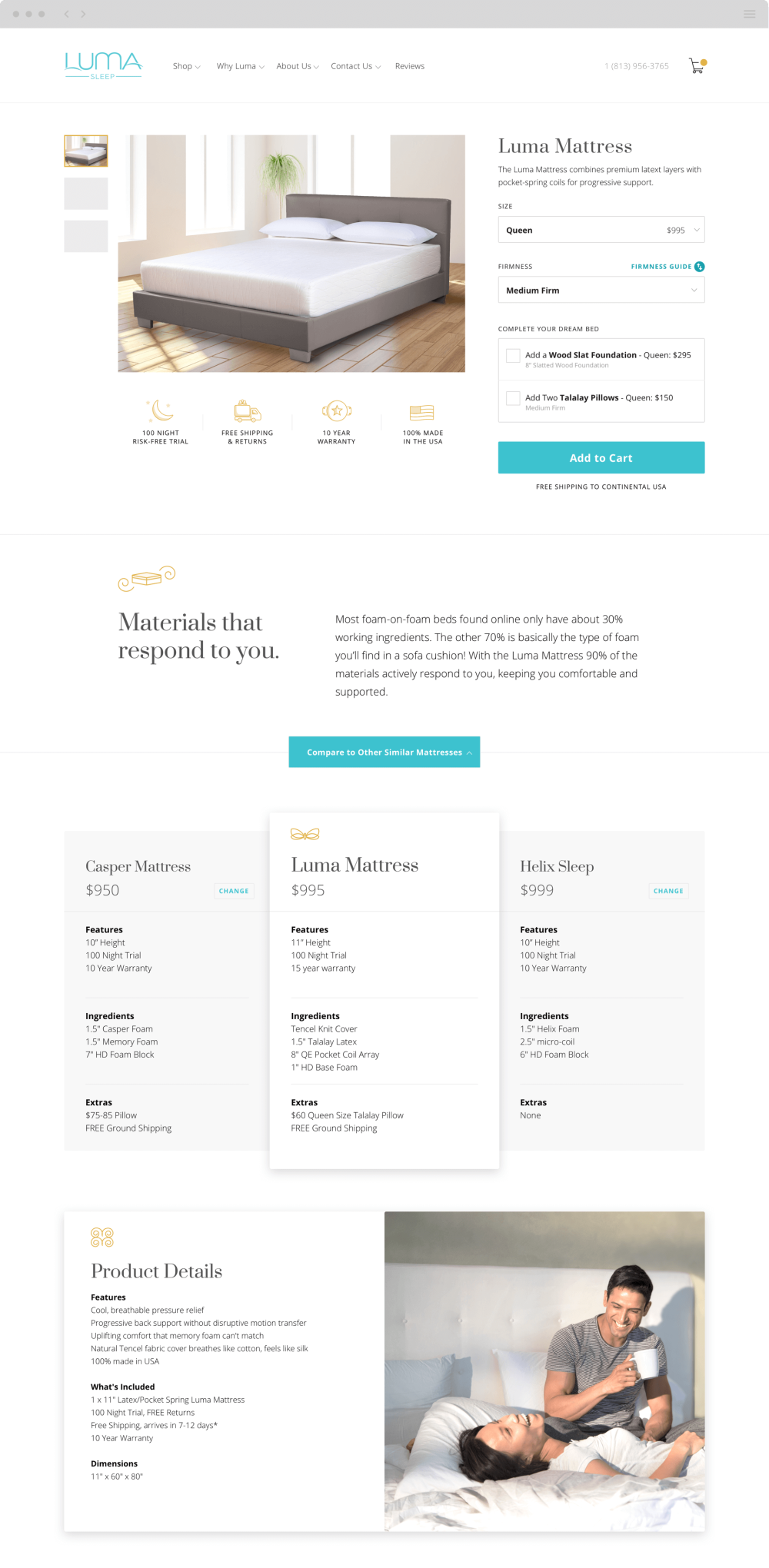 "Customers are only ordering one product."
LumaSleep's customers were not discovering Luma's accessories and as a result most orders were for a single product.
We introduced custom one click upsell options for complementary products (e.g. buy a mattress, add a matching foundation; buy a mattress topper, add a pillow). To ensure the transaction is as seamless as possible, the upsell variant is updated to match the Size selection on the primary product (e.g. Queen Mattress → Queen Foundation).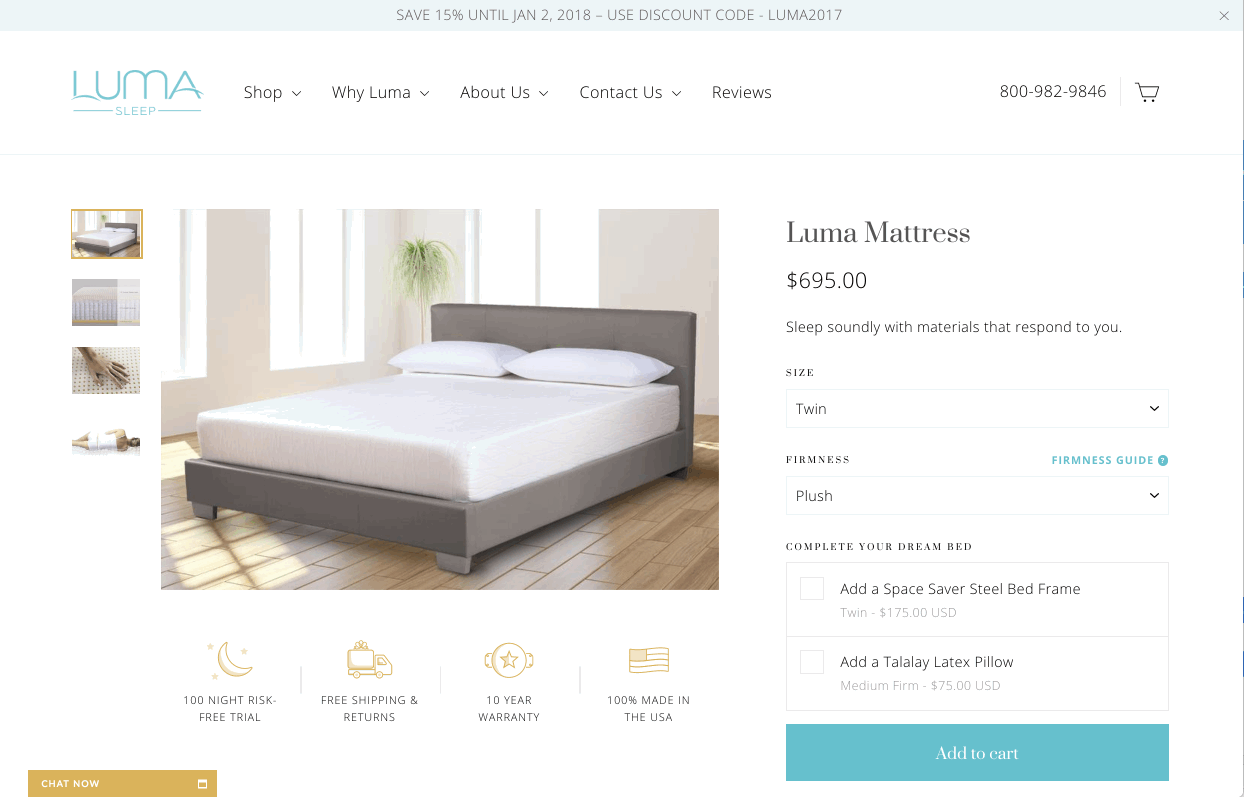 Along with smart upsells, we dynamically present related collections to the customer based on the current product type. As a result, LumaSleep's very first order on its new site included an upsell. :-)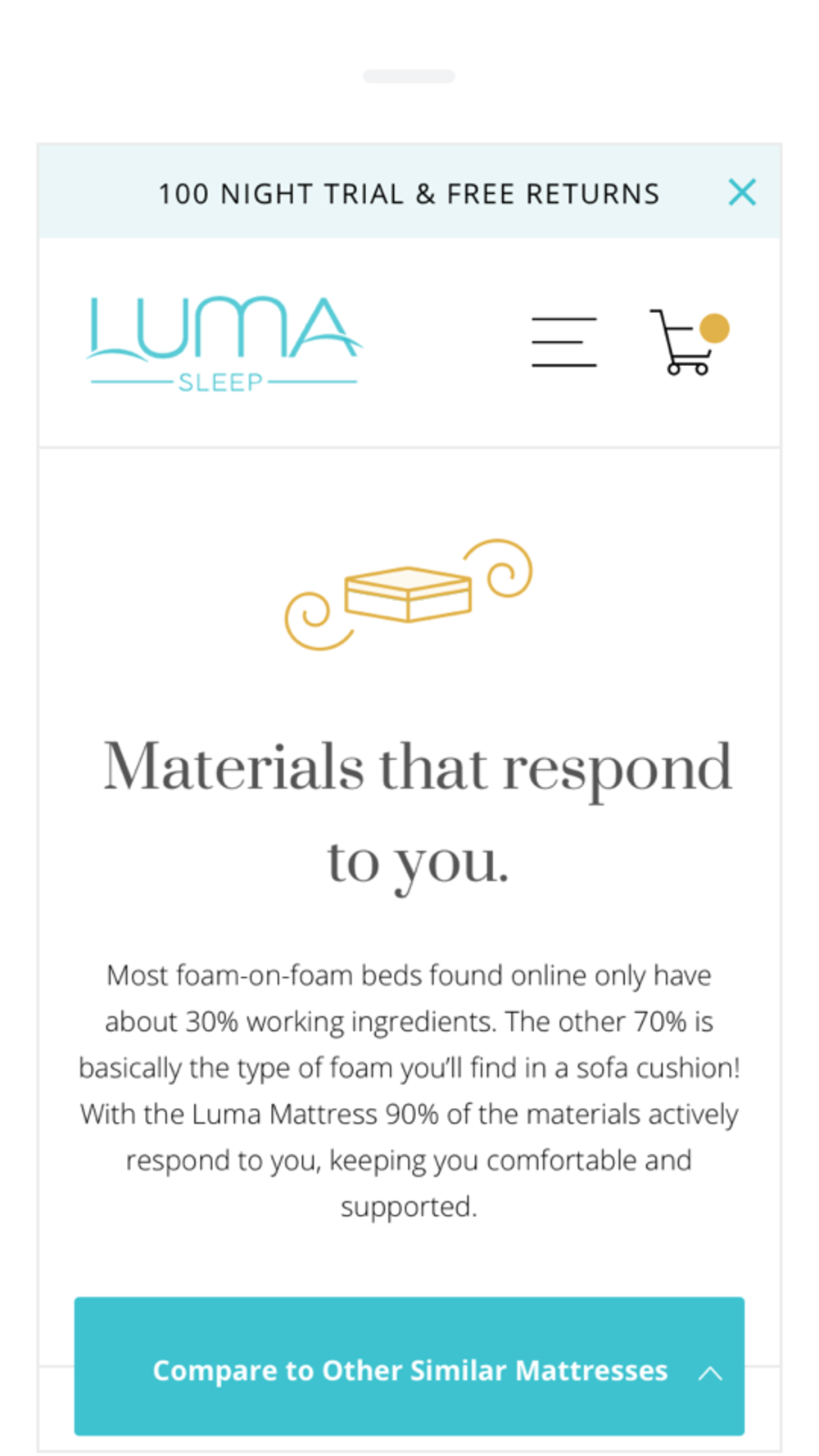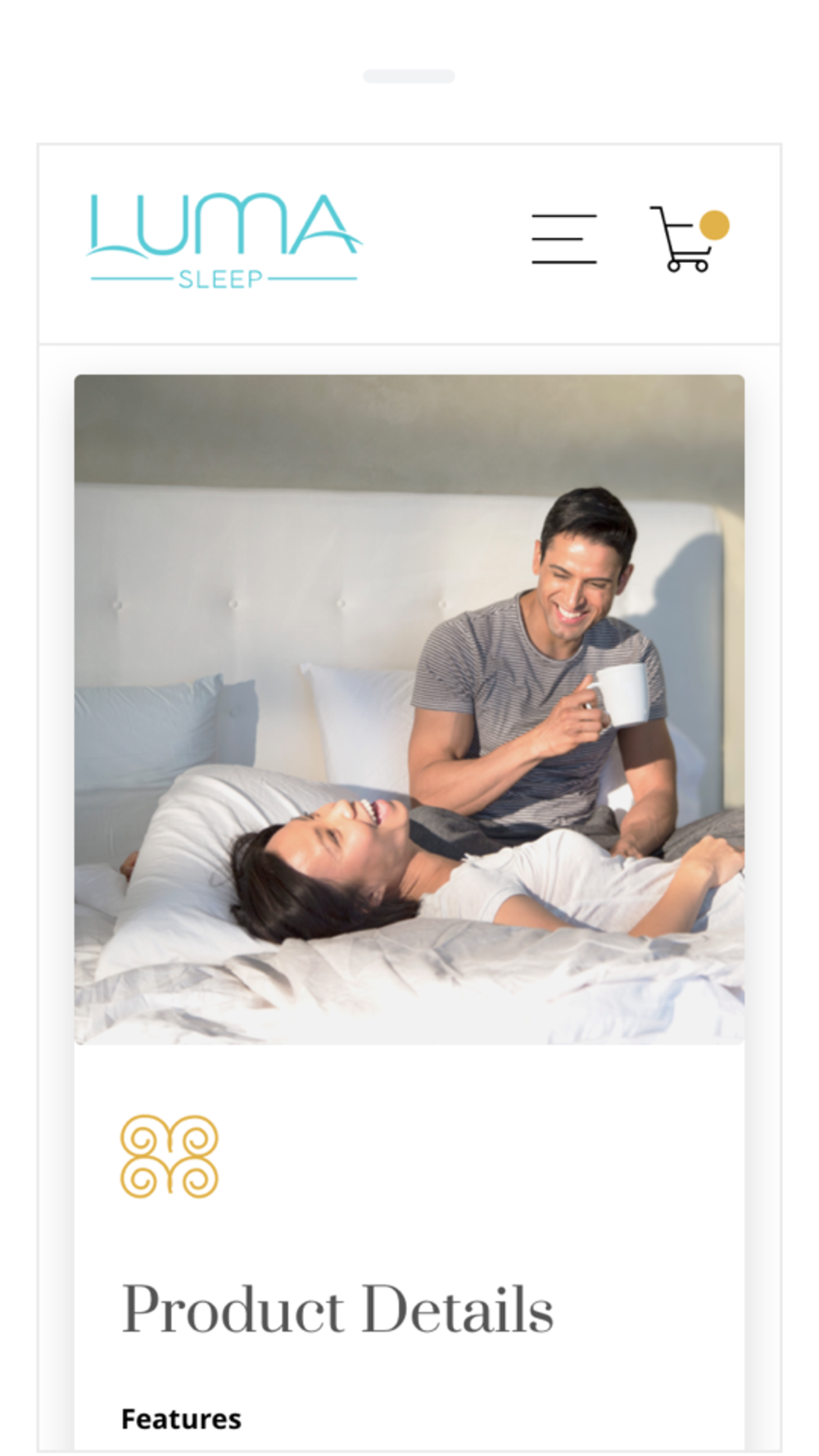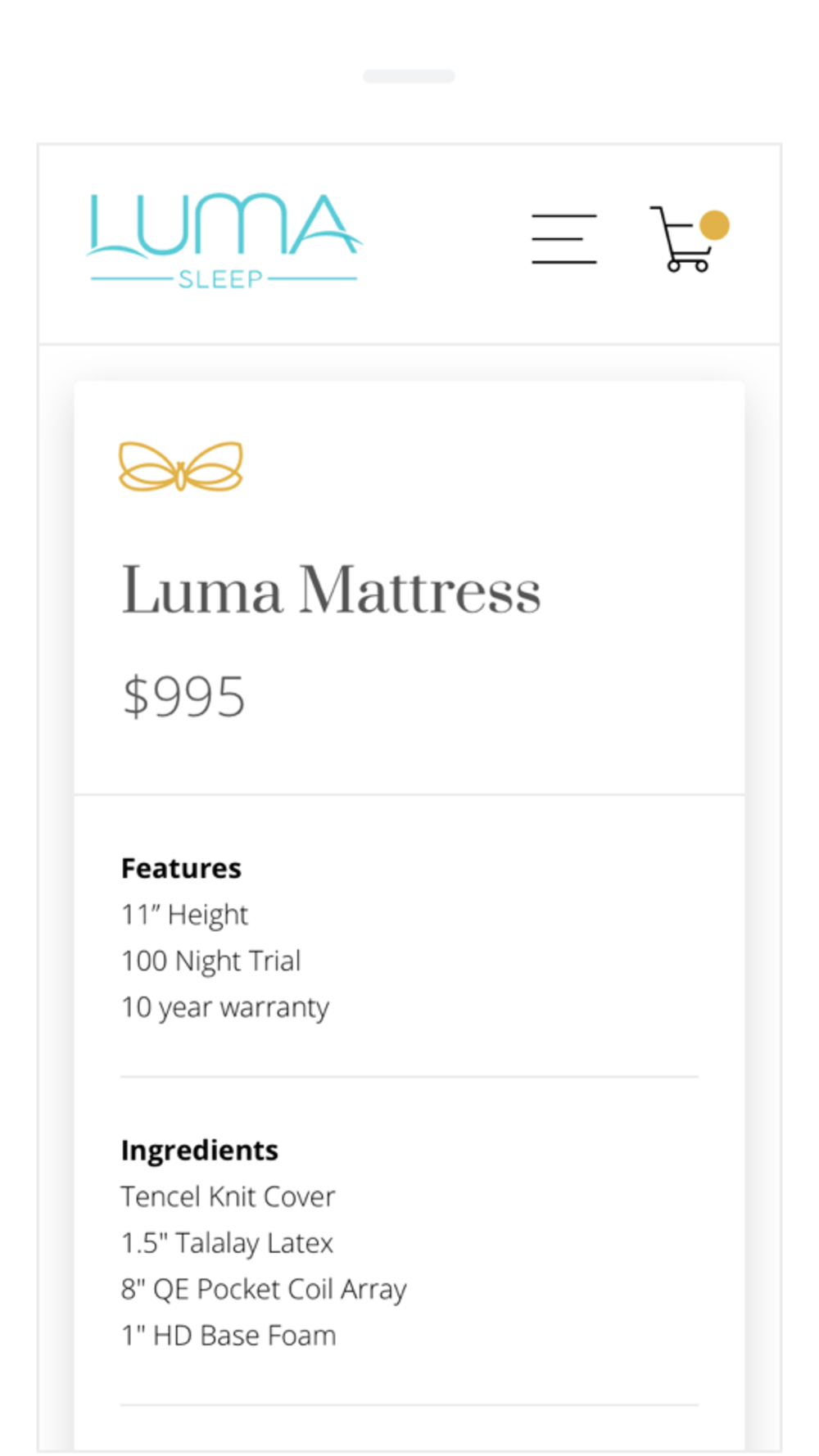 "With so many online mattress-in-a-box companies, it's hard to differentiate our products from the competitors."
In order to help differentiate LumaSleep from the competitors we recommended to be very transparent. We created a tool that easily compares Luma Sleep mattresses with key competitors to allow customers to differentiate products not only by materials, but by warranties, free trials, and free extras.